ferrari Specialist BODYSHOP & ACCIDENT REPAIRS
The incredibly famous car manufacturer Ferrari is an Italian brand that produces high-performance sports cars. Known for its glamourous style and formula 1 career, a Ferrari has been a lot of people's dream car for a long time. In fact, Ferrari is the most successful team ever to race in the Formula 1 championships and has taken part in every single edition. They currently hold the record for the most Grand Prix Victories with 238 wins. McLaren is second with 182 wins.
Ferrari is an exclusively high-end car manufacturer with the cheapest offer on the market right now being around £20,000 and the most expensive going for around £7,000,000.
Enzo Ferrari officially founded Ferrari in 1947 when their first car had been built. This car was called the Ferrari 125s. This car not only marked the start of the company but also won Ferrari's first Grand Prix at the Terme di Caracalla.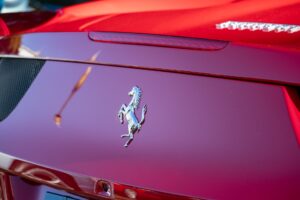 why choose wheels approved ?
  Ferrari Specialists
  Fully trained technicians
  Free courtesy cars with body shop repairs
  Exceptional customer service
  Aluminium and carbon fibre specialist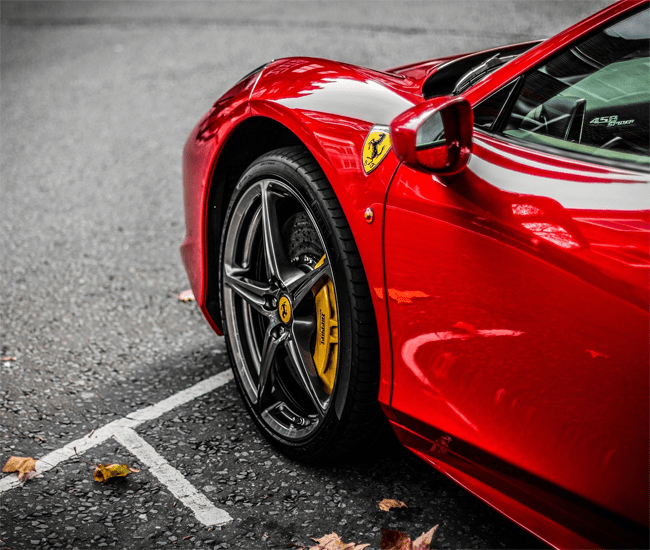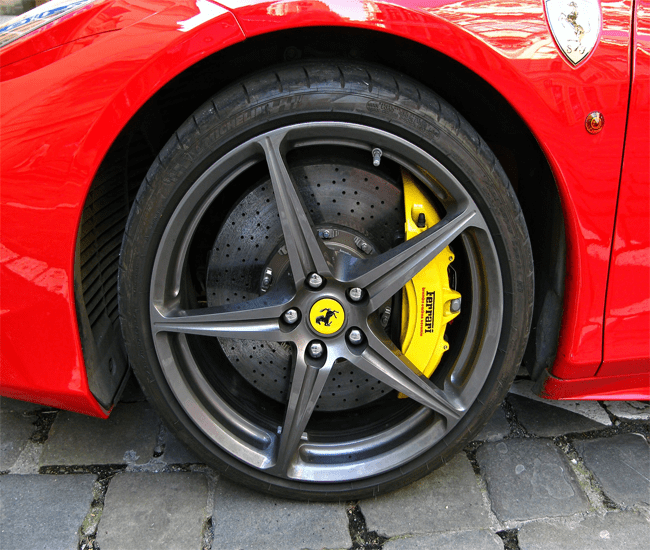 Wheels Approved did an amazing job on my car, I mainly communicated with Dan but all the staff that I came across were friendly and professional. Did little bits to my car that wasn't on the job i.e screenwash that had been sitting in my boot for months which was very thoughtful and helpful! They gave me a lovely new courtesy car to use while mine was being fixed. All in all the services is 11/10!
FOR FERRARI REPAIRS, GET IN TOUCH TODAY WITH ONE OF OUR FRIENDLY EXPERTS ON 01932 355 356 OR VIA EMAIL WHEELSAPPROVED@MSN.COM. ALTERNATIVELY YOU CAN FILL IN THE CONTACT FORM BELOW.
© COPYRIGHT 2021 - WHEELS APPROVED AUTOWORKS - ALL RIGHTS RESERVED.