bentley SPECIALIST REPAIR CENTRE
Bentley is a British car manufacturer based in Crewe, England and like Audi is fundamentally owned by Volkswagen. Founded in 1919 by Walter Owen Bentley and his brother Horace Millner Bentley, Bentley was originally named Bentley Motors Limited. The popularity of the company grew quickly as only 5 years after being founded, Bentley went on to win the Le Mans in 1924. The momentum continued as they then went on a winning streak from 1927 to 1930. It was after this that Rolls Royce bought Bentley in 1931. Then in 1980, Vickers pls acquired Bentley before selling it to Volkswagen in 1998. The interior of a Bentley is designed to be prestigious and relaxing, whereas the exterior is designed to look subtle and smart.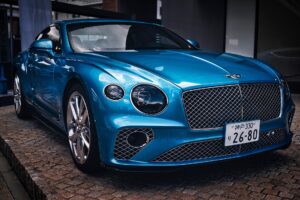 why choose wheels approved ?
  Bentley Specialists
  Fully trained technicians
  Free courtesy cars with bodyshop repairs
  Exeptional customer service
  Aluminium and carbon fibre specialist
Wheels Approved did an amazing job on my car, I mainly communicated with Dan but all the staff that I came across were friendly and professional. Did little bits to my car that wasn't on the job i.e screenwash that had been sitting in my boot for months which was very thoughtful and helpful! They gave me a lovely new courtesy car to use while mine was being fixed. All in all the services is 11/10!
for bentley repairs, get in touch today with one of our friendly experts on  01932 355 356 OR VIA EMAIL WHEELSAPPROVED@MSN.COM. ALTERNATIVELY YOU CAN FILL IN THE CONtact FORM BELOW.
© COPYRIGHT 2021 - WHEELS APPROVED AUTOWORKS - ALL RIGHTS RESERVED.