Alloy Wheel Refurbishment in Bisley
For more information, get in touch today to speak with one of our friendly experts.
CONTACT US
Alloy Wheel Refurbishment in Bisley
You want your alloys to look fantastic – all the time. From small repairs to complete re-manufacturing, each job is tailored to your requirements and we'll work with you to make sure your alloy wheels look great every time.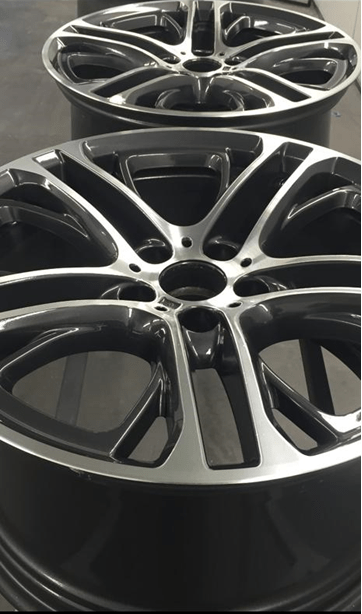 Our alloy wheel refurbishment services include:
Acid stripping
Media blasting
Straightening
Welding
Colour matching
Custom colours
Polishing
Split rims
Two tone
Machining and diamond cutting
We inspect the damage and recommend the best solution for your needs. Our prices are fair and we keep you in the loop so that you always know how we're getting on.
To find out more about our alloy wheel refurbishment Bisley, or to book in your vehicle on for alloy repairs Bisley, just contact us today on 01932 355 356 or fill out the form on our contact page.
  Prestige Bodyshop Repairs
  Carbon Fibre Repairs
Alloy Wheel Refurbishment
Premium and Performance Car Body Repairs
Aluminium and Structural Repairs
For more information, give us a call on : 01932 355 356​ or complete the form.