Car Body Restorations
Car body restorations done by the experts here at 'Wheels Approved' come second to none.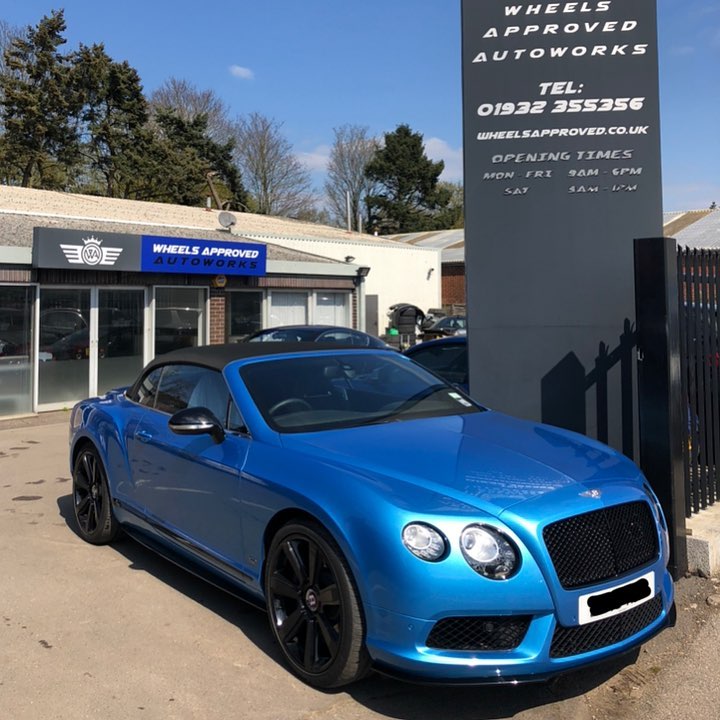 We take great pride in the quality of our body shop restorations and have had the pleasure of working with some amazing vehicles from Aston Martins, Lamborghinis to Ferraris and McLarens.
As well as these we undertake regular body shop repairs on Audi's, BMW's and Mercedes. Whilst we do specialise in body shop repairs on prestige and performance marques, we are also happy to take on any make or model – as you can see from our gallery.
The car body restoration services that we offer include:
• Panel beating
• Light Accident repairs
• Restoration work
• Resprays/Colour changes
• Custom jobs
• Colour coding
• Plastic Repair
High Quality Car Body Restorations
All body shop repairs that are carried out here at 'Wheels Approved' are undertaken by highly trained and knowledgeable technicians, so you can rest assured you are in good hands.
For more information about the body shop repairs that we carry out or to book an appointment, please call today on 01932 355 356!